Reliable Towing & Recovery
Professional Repossessions
Reliable Towing & Recovery is a full service asset recovery company with the tools, knowledge & team needed for the best & most reliable service.  We can lawfully repossess any collateral having a lien or UCC filing!

INVOLUNTARY & VOLUNTARY REPOSSESSIONS
Lawful & prompt asset recovery service from customers who may or may not not wish to voluntarily surrender your collateral
Legal Services
Reliable Towing & Recovery stands ready to provide additional service for the hardest cases including Sheriff Seizure & Replevin assistance
Fully Insured & Certified
We are are a fully insured repossession company & our team members are certified to back our compliant services with professional knowledge
Certified
We spend the time & money needed to build professionals

Insured
We maintain professional insurance for solid protection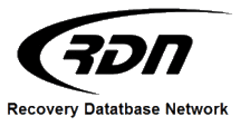 Assignments
Users can send assignments to us through this portal

Assignments
Users can send assignments to us through this portal

L.P.R.
We keep multiple LPR systems roaming around at all times
FLEET
With 2 recovery trucks & 2 spotter cars, we can normally find, secure & transport your collateral with ease
TRANSPORT & DELIVERY
Let our professionals manage everything for you, all the way through delivering the asset to a sales facility of your choosing
Secure Collateral Storage
Assets are protected at all times in our insured, well-lit storage facility with physical, electronic and human elements to help prevent issues.
Key-Cutting
To get collateral ready for processing, we can cut keys for all makes & models of vehicles through our network of trained professionals
REMARKETING
We closely work with a local Auto Auction to evaluate, estimate and assist in selling repossessed collateral for a fair market value