Reliable Towing & Recovery
PROFESSIONAL REPOSSESSION SERVICES
Reliable Towing & Recovery provides leading collateral recovery services built around training, character & prevention over repair.  If you are looking for a smooth experience from beginning to end, look no further than Reliable Towing & Recovery.
Insured, Certified, & LPR Capable
Asset Recovery
Lawful, prompt & thorough service on all collateral types
Careers
We are routinely looking for solid team members
Chosing the correct asset recovery team is more important than ever
Our clients make the statement that they don't settle for anything less than the most professional repossession service by choosing Reliable Towing & Recovery to manage their needs.  We are fully insured, certified & LPR capable which leaves us most capable to assist you.

Certified
We spend the time & money needed to build professionals

Insured
We maintain professional insurance for solid protection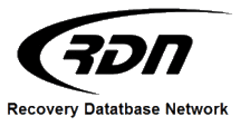 Assignments
Users can send assignments to us through this portal

Assignments
Users can send assignments to us through this portal

L.P.R.
We keep multiple LPR systems roaming around at all times
Required: Please be ready to provide your VIN & a state issued picture ID for all redemptions.  If any fee is owed for redemption, it must be settled at the time of pick up
Same Day Appointments: You cannot book within 24 hours of the current time due to high volume & COVID measures
Cancellation: All cancellations must be made no less than 6 hours prior to appointment time.  Failure to do so will result in an additional cancellation fee.